As SKCF board, we work as team. We have officials registered by Ministry of youth, gender and social services. We have a certificate allowing us to operate legally in Karemo division of Siaya sub county, Siaya County in Kenya. This is our focal area.
We meet quarterly to report on the programmes. Currently we have six strong committed members of the Board of Management. These are
Mr. Erick Odiang'a – Chairman
Ms Carolyne Awuor- Treasurer
Mr. Cosmas Ododa – Secretary
Mr. William Odhiambo Ating'a – Vice chairman
Ms Lavenda Ouma – Co-ordinator mentorship programme
Mr Kevin Ochieng Ododa- Manager Siaya Kenya Computer Centre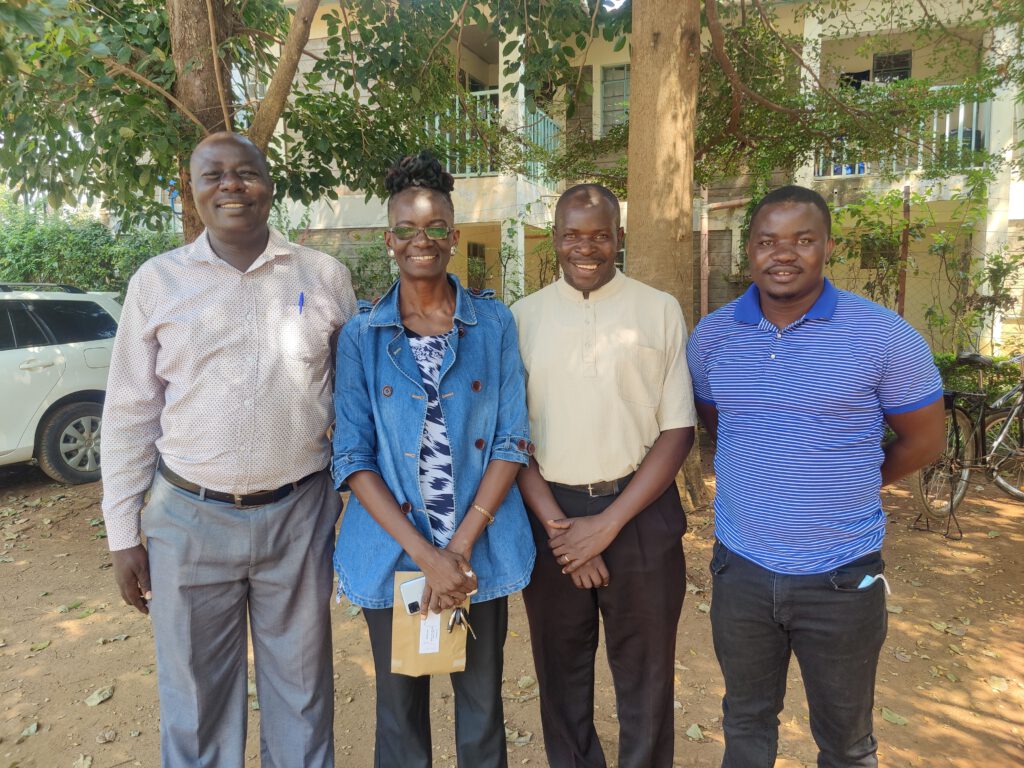 PROFILE OF SKCF-  KENYA  BOARD OF MANAGEMENT
Erick Odiang'a- Chairman
He is a principal of Mahola mixed secondary school. This is a young day school supporting children from poor families who cannot afford boarding schools. He coordinates all affairs of the SKCF. Many years he served as Volunteer with Kenya Red Cross Society and chaired the board of management. He chairs training team of science and mathematics teachers  in Siaya county under SMASE programme
Mr. Cosmas Ododa Otiang'- Secretary
A retired teacher who has a lot passion for helping children in need. He guides the team and our beneficiaries. His wisdom is valuable asset to SKCF
Ms Caroline Awuor Oluoko –  Treasurer
A very dedicated lady who has maintained our financial books very well. She is a tutor at Bondo Teachers Training College.
Ms Lavenda Awuor Ouma- Mentorship officer
Our own product and among the first Engineer graduate of SKCF. She coordinates the old beneficiaries, projects and mentor of our beneficiaries. A very pleasant lady always ready to serve her people.
William Odhiambo Ating'a- Vice Chairman
He is a pastor in a local church. He ensures spiritual growth of our beneficiaries. He also helps in guidance and counselling. He is the director of Udida kindergarden and primary school
Kevin Ochieng Ododa- Manager Siaya Kenya computer centre.
A beneficiary who has done Bachelor of science in Environmental health . He has passion for his work and also giving back to foundation. Kevin is  a total orphan that SKCF has transformed his life.